Gathering Around Day 3: IRM and the Science of Being Off-Earth
…newer logics of space exploration…creates a new way of thinking about the 'openness' of outer space to the logics of empire…res nullius…but we cannot forget the concept of terra nullius and how our explorations of the stars have real effects on Indigenous landscapes here on Earth.
Deondre Smiles
2020
The Settler Logics of (Outer) Space
Topic Open and Introductions
Recorded Sessions Panels
Fire Place Reflection
Additional Resources & Links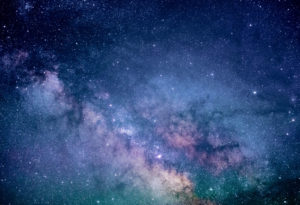 Welcome to Day 3: IRM & Science Panel
Guests have a conversation around: How we talk about Indigeneity and Space Science and Industry in relation to the 'language' of colonialism and associated persistent colonial-based realities. A primary question guiding the conversation involves – Is there need for new terminology to enable relationship building within and between Space Science and industries and Indigenous peoples that can assist in creating and furthering opportunities for mutual understanding and benefit? Additionally, could this new terminology be crafted and utilized without erasing or subsuming colonial realities?
Related Links:
https://www.space.com/mars-navajo-language-perseverance-rover
A Chat: Being Indigenous Off-Earth
Two Indigenous students, within astrophysics and aerospace disciplines, visit about, what does it mean/look like to be off-earth as an Indigenous person and in an Indigenous Way? Thinking through this question includes Indigenous Star Stories and traditional oral histories that place Indigenous People in relationship with being off-earth.
Sharing Circle – IRM & Space Industry Projects
This session brings together individuals from both the Space Industry and Tribal Nation communities around thoughts about identifying/learning and also creating reciprocal and mutually beneficial relationships with space industry project leadership. Important to this conversation is identifying the Indigenous philosophy/knowledge that is being applied and answering, how is the product/result an Indigenous Way of Being and Doing and importantly useful to and benefits tribal communities. At least one project will be discussed.
Indigenous Practitioner use of GPR & Searching for children at U.S. Indian Boarding Schools
Sharing about Day 3 topics, takeaways and emerging ideas on the conversations and participant questions occurring with in each session.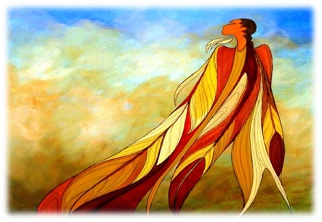 Alvin Donal Harvey, MIT (Moderator)
Session(s): 1, 2 and 3
Alvin is a MIT PhD candidate in the Aeronautics and Astronautics department's Human Systems Lab and a member of the Navajo Nation. He is of the Tó-baazhni'ázhi (Two Who Came To the Water) clan and born for the Honágháahnii (One-walks-around) clan. His current PhD research focuses on developing virtual reality systems for satellite constellation development, operation, and management; as well as developing methods of analyzing space technology as tool for tribal sovereignty. Prior work of Alvin includes research in partial gravity biomechanics and simulation, applied thermodynamics, and extensive historical research examining cases of conflict between Indigenous Nations and space agencies and entities. His current historical work also includes examining MIT's ties to Indigenous land and lives through the Morrill Land Grant Acts, MIT's relationship with its own Indigenous students, and its associations with local Indigenous Nations.
As the president of the MIT Native American Student Association he continues to be an advocate for Indigenous students at MIT, working together with MIT's chapter of the American Indian Science and Engineering Society to have MIT celebrate its first Indigenous Peoples' Day, create an on-campus space for Indigenous students, and address historical concerns and conflicts between MIT and Indigenous people. He studied mechanical engineering at New Mexico State University (BS), while attaining his private pilot's license, and Aeronautics and Astronautics at MIT in the Human Systems Lab (SM '20, PhD in progress). As Alvin continues his technical research he also continues to concentrate on advocating for Indigenous view points and space policy throughout the various space exploration fields.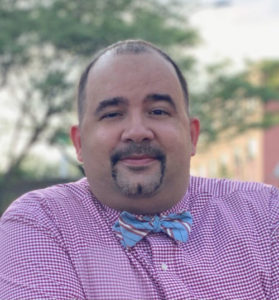 Session 1
Dr. David Lowry (Lumbee Nation) is the MIT Distinguished Fellow in Native American Studies. In this role, Dr. Lowry is leading a new conversation at MIT about the responsibilities of MIT (and science/technology education, more generally) in the theft of American Indian land and the dismantling of American Indian health and community.  Dr. Lowry was able to join the October 8th MIT seminar on Indigenous & Anticolonial Views of Human Activity in Space: Mars and Beyond, along with Ren Freeman. Since 2013, David has lectured across the United States – roles in which he has become well versed in conversations at the intersection of race, (health) science & popular culture. His first book, titled Lumbee Pipelines (under contract with University of Nebraska Press), explores American Indian utilization of colonial conditions to create opportunities that are both uplifting and oppressive. His second book, titled Black Jesus, is an ethnography of Michael Jordan. It began when David realized that he and Jordan shared the same anthropology advisor at UNC … 23 years apart. David was an undergraduate at MIT. During those years, he led AISES (American Indian Science & Engineering Society) and OMESAC (the Office of Minority Education Student Advisory Committee). He is always looking for a pick-up basketball game.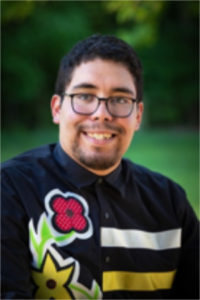 Session 1
Dr. Deondre Smiles is an Indigenous geographer whose research interests are multifaceted, including Indigenous geographies/epistemologies, science and technology studies, and tribal cultural resource preservation/protection. Dr. Smiles is an Assistant Professor in the Department of Geography at the University of Victoria, in B.C., Canada and has a his website linked here. Dr. Smiles also published a powerful article in Society and Space titled The Settler Logics of (Outer) Space.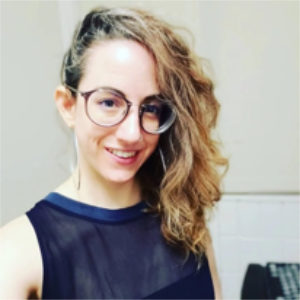 Session 1
Dr. Natalie Treviño is a space theoretician and award-winning educator who recently graduated from the Centre for the Study of Theory and Criticism at Western University in London, Ontario. Her research focuses on how the colonial legacy of space exploration limits the vastness of the futures in space. Dr. Treviño participated in the MIT Panel Discussion with Dr. John Herrington: Indigenous & Anticolonial Views of Human Activity in Space, was a contributing author to a Planetary Science and Astrobiology Decadal Survey white paper on Ethical Exploration: Anti Colonial Practices, and also has an excellent website found here.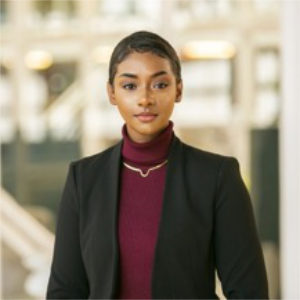 Session 2
London Vallery is a descendant of the Talimali Band of the Apalachee Tribe as well as a researcher at Harvard University studying the History of Science with a focus on indigenous astronomies and aerospace engineering. She is currently working on a project entitled Upward Expansion exploring the ways the current aerospace industry perpetuates systems of colonialism. Vallery is also a filmmaker having made Dan Bon Lalinn and From a Bush which cover the generational threats to astronomical traditions of the Kouri Vini and highlight an ongoing aeronautical invasion on Mescalero land. Vallery is currently producing and directing a project following the conflict between the Chumash tribe, Vandenberg Space Force Base, and a long-held accusation of a curse.
Dan Hawk, President, Native American Unified Space Vision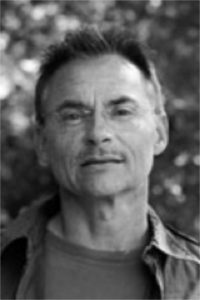 Session 3
Dan Hawk, Ph.D. ABD, born 1960. Native American, Oneida. Enrollment no. 3322.  Raised and live on the Oneida Indian Reservation in Wisconsin.  While in Army National Guard and the U.S. Navy have extensive experience in electronics (both in repair and testing) and propulsion.  While working with Space Grants, worked with high powered rockets, high-altitude balloons, tethered aerostats, and CubeSat satellites. Operated both First Nations Launch and Tethered Aerostat Programs. Have extensive carbon-based research and is an Amazon Black Earth expert.  Carbon-based research leads to biofuels such as hemp.  Current activity is working with UNCOPUS to ensure Native Americans have a seat at the space table. Working with NASA to create an Office of Tribal Affairs. Started United First Nations Planetary Defense, a Jay 1794 Treaty Company, too slow and or deflect asteroids of less than 300 meters in diameter. Partnered with Johns Hopkins on a Permafrost Prediction Satellite.  Indigenous peoples are going into space, we are The New Face of Space.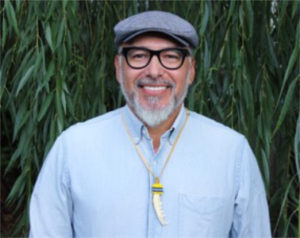 Session 3
Juan-Carlos Chavez, PhD, Yaqui of Sonora, is an affiliate researcher at Blue Marble Space Institute of Science. His research includes bridging the digital divide in Indian Country and serves as an informal educator of Science, Technology, Engineering, Arts and Math (STEAM) in relationship with Indigenous Communities. He centers relationality and co-creation in respect of tribal sovereignty and self-determination.
Marsha Small (Northern Cheyenne)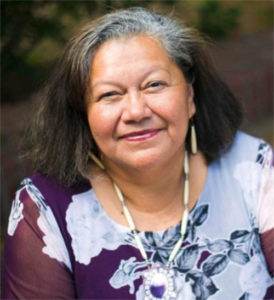 In her Pre-Recorded Session:
Marsha Small (Northern Cheyenne), shares her work and perspectives about being an Indigenous GPR practitioner and working with Native American communities to locate the graves of their children and family members on the grounds of current and previously operating U.S. Indian Boarding Schools.
On-topic related additional information
Future States: The 6th World – An Origin Story
A short film by Nanobah Becker (Dine)
Navajo female pilot, Tazbah Redhouse, is on the first ship sent to Mars, to "colonize" it.
https://vimeo.com/256611676
NASA and Navajo Nation Partner in Understanding the Universe
Article by Meghan Bartels, February 2019
https://www.space.com/nasa-partnership-with-navajo-nation.html
Article, The Settler Logics of (Outer) Space. Deondre Smiles, 10/26/2020
https://www.societyandspace.org/articles/the-settler-logics-of-outer-space
Looking to the stars with different visions.
10/5/2021 article by Nikki Rojas, Harvard Gazette
https://news.harvard.edu/gazette/story/2021/10/important-role-of-indigenous-astronomy-illuminated-in-students-film/
A Search for Ancestral Knowledge: Dan Bon Lalinn (Creole for 'when the moon is right')
A short film by London Vallery
London Vallery, a student at Harvard University studies History of Science with a focus in Astrophysics. The film follows her father Terry (Citizen of Talimali band of Apalachee tribe in Louisiana) as he talks with two others about Indigenous astronomy and its importance to tribal peoples today.
https://www.danbonlalinn.com/
The cultural landscape of interplanetary space
February 2005
Journal of Social Archaeology 5(1):85-107
DOI:10.1177/1469605305050148
Dr. Alice Claire Gorman, "Dr. Space Junk", Space Archaeologist
Flinders University
President of the Anthropological Society of South Australia
Member of the Advisory Council of the Space Industry Association of Australia
Member of the Australian Institute of Aboriginal and Torres Strait Islander Studies
Of Note – author of 2019 'Dr. Space Junk vs. the Universe', MIT Press
Article: How Life in Space Will Change Us…Zero-G living
A.S. Deller, October 2021
https://medium.com/predict/how-life-in-space-will-change-us-b1473562a8b
Article: Positive Result Showed Life on Mars.
Ella Alderson, October 2021
https://medium.com/predict/positive-results-showed-life-on-mars-7d46531af3f9
Article: WWAO Passes The Baton to The Navajo